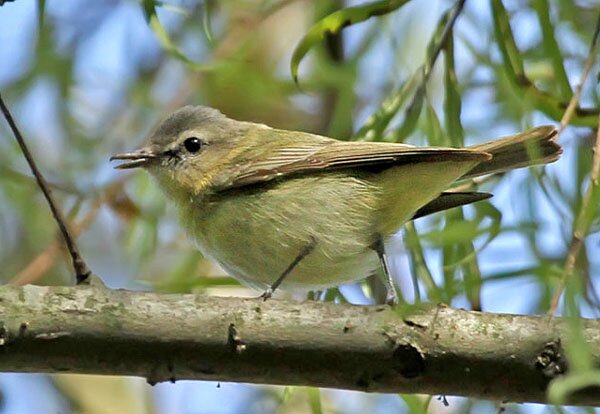 The Botanical Garden in Carolina Park in Quito has surprised many birders in being a significant migrant trap. Birders have made occasional visits here to get an introduction to the birds in Ecuador or to take pictures of some species that are restricted to the inter-Andean valley.
Since autumn 2008 I have been birding the Botanical Garden on a regular basis. Mainly during migration and winter I have found a number of new records for the inter-Andean valley and other scarce birds for Ecuador and/or the highlands. Other resident birders have found interesting birds here too.

On 17 April 2013 I was in the Botanical Garden to see if any new migrants had dropped down. After a while I spotted a movement across the first pond and my initial thought was that it was a Yellow-green Vireo Vireo flavoviridis, which is a rare migrant here. I moved closer and immediately saw that this bird was a Vireo but smaller than both Yellow-green and Red-eyed Vireo V. olivaceus, the two Vireo species previously recorded in Quito. The bird had a gray cap which excluded Brown-capped Vireo V. leucophrys and my thoughts went to Philadelphia Vireo V. philadelphicus. I had never seen this species before but knew it from pictures. Being rather yellow below, with most intense yellow on vent, upper breast and throat, suggested Philadelphia rather than Warbling Vireo V. gilvus (which also would have been a first for Ecuador). I only managed to get a couple of poor photos but had good views of the bird for about five minutes.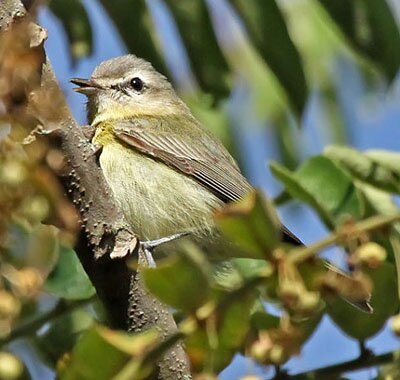 That afternoon Jonas Nilsson and Mitch Lysinger searched for several hours for the bird but in vain. It was quite annoying not to have conclusive pictures and I didn't have time to look for it for about a week, so chances that it would show up again were pretty slim. After sending around the pictures to several colleagues, some of them actually thought that the pictures were not that conclusive, and Yellow-green Vireo could not be excluded. However, Robert Ridgely was one of the few that did believe it had to be a Philadelphia Vireo.

On 26 of April I made another visit to look for late migrants and hoped to encounter the vireo again. The first bird I saw was the Philadelphia Vireo! I saw it at exactly the same spot as a week earlier. This time I managed to get good pictures. I sent out an e-mail to the Aves_Ecuador Yahoo group and posted the sighting on my Twitter account. I also called a few local birders to inform them about the re-find. Jonas Nilsson came in time and got to see it just before the bird disappeared.
According to Cotinga 2012 there are four records of Philadelphia Vireo in northern Colombia and also a few from islands north of South American like Aruba and Curacao. There are none from other South American countries making this the first for Ecuador, the fifth for mainland South America, and the southernmost record of the species so far.
Roger Ahlman
►

Back to the

News