News
Welcome to the news section of Aves Ecuador. Here we hope to present all the latest news on birds and birding in Ecuador. Do you want to publish an interesting news item yourself? You are more then welcome to send in your text and photos to This e-mail address is being protected from spambots. You need JavaScript enabled to view it .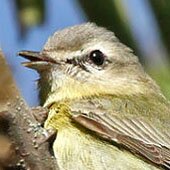 Roger Ahlman tells us about his discovery of a Philadelphia Vireo in Quito!
Read more...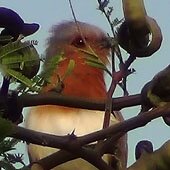 Jonas Nilsson finds two new species for Ecuador. Read more about his discovery!
Read more...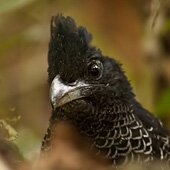 Nicole Büttner and Wilo Vaca encountered a Banded Ground-cuckoo. Read more about this hot news!
Read more...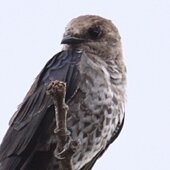 A female Southern Martin Progne elegans was discovered at Pañacocha lake.
Read more...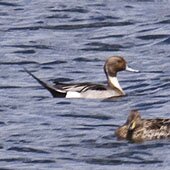 On 28 June 2012 a male Northern Pintail Anas acuta was discovered during a monthly water bird census on Lago San Pablo, prov. Imbabura.
Read more...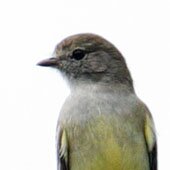 A Southern Scrub Flycatcher Sublegatus modestus, a new species to Ecuador, was found by Jonas Nilsson.
Read more...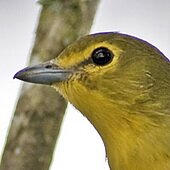 The Yellow-throated Vireo Vireo flavifron has only recently been recorded in Ecuador. There are three records of this boreal migrant in Ecuador, all coming from the northern part of the country, both east and west of the Andes.
Read more...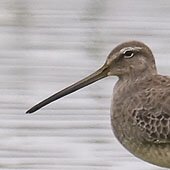 A Long-billed Dowitcher Limnodromus scolopaceus was discovered at Lago San Pablo and represents the first field sighting for Ecuador!
Read more...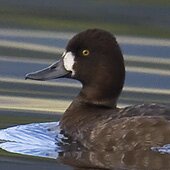 A Lesser Scaup Aythya affinis was found during a waterbird census of Aves y Conservación in Feb 2012. Read more for photos and a short story on this twitch!
Read more...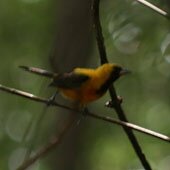 A flock of Yellow-backed Orioles was discovered in far Northwest Ecuador by Lelis Navarrete, Ann Forster and Sharonda Owens.
Read more...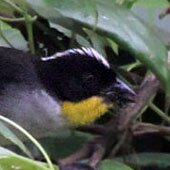 Jonas Nilsson finds a new species for Ecuador in far Northern Ecuador.
Read more...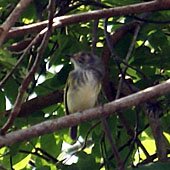 Read here about the recent discovery of a new species of pygmy-tyrant to Ecuador.
Read more...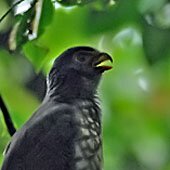 A short note on the first confirmed record of Slaty-backed Forest-Falcon Micrastur mirandollei in NW-Ecuador.

Read more...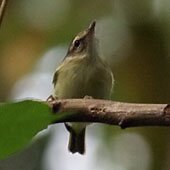 Read here about the recent discovery of Chocó Vireo at Masphi by Dušan Brinkhuizen.
Read more...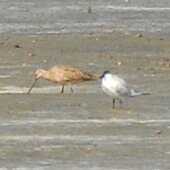 A short note on recent records of Marbled Godwit Limosa fedoa in Ecuador.
Read more...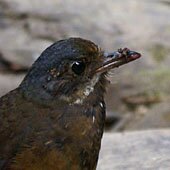 An active nest of Moustached Antpitta Grallaria alleni has recently been found at Reserva Las Gralarias, Pichincha.
Read more...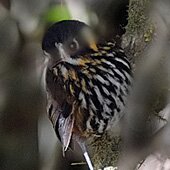 A Crescent-faced Antpitta Grallaricula lineifrons was recently found along the road behind the Termas Papallacta.
Read more...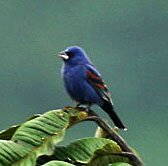 Read here about the recent observation of a male Blue Grosbeak Passerina caerulea at Rio Canandé, Esmeraldas.
Read more...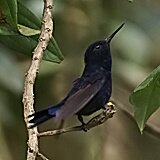 The first record of Royal Sunangel Heliangelus regalis in Ecuador has been published recently in the journal Cotinga by Niels Krabbe and Frederik Ahlman. Previously, this endangered species was only recorded in Peru.
Read more...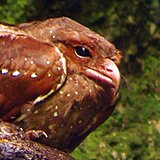 Nick Athanas tells us more about a "new" location for seeing and photographing Oilbirds. Read how to get there!

Read more...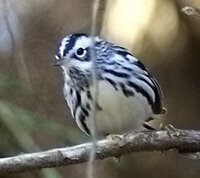 In the past people have been birding regularly in the Botanical Garden of Carolina Park in Quito. However, in the winter of 2008-2009, Roger Ahlman has been visiting the place continuously, several times a week, and he found it to be very successful for migrant species. Also other birders came to the place this year to see some of the rare migrants he discovered. Taken all the sightings of this winter together Quito birding can be pretty nice!
Read more...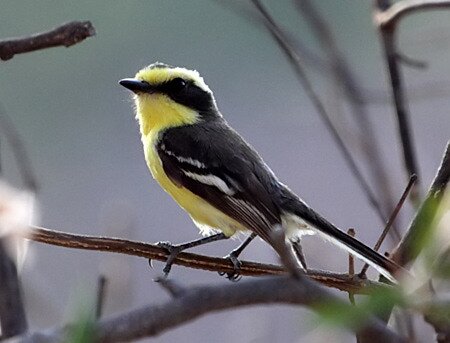 Apparently the first Ecuadorian record of this species. Discovered on 27 December 2008. Seen and photographed 2.5 km northwest of Zapotillo, province of Loja, Ecuador, near the "Relleno Sanitario" by Nick Athanas, Alan Davies and Ruth Miller.
Read more...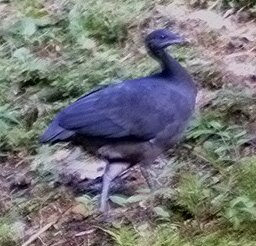 On 12 December 2008 we birded along the pipeline of the Guacamayos ridge. At about 1400m height we were walking back up and were fantasising about rare Gray Tinamous crossing the path. Incredibly, just a few minutes later a big Greyish tinamou came out on the path in front of us as it watched us for two minutes! When we came home in Quito we examined the photographs of the tinamou with literature at hand. Surprisingly, the bird did not show the typical white markings on the head of Gray Tinamou. The bird was also rather uniform coloured without any barring in the plumage. Slowly it came to us that we have witnessed the very rare Black Tinamou!

Read more...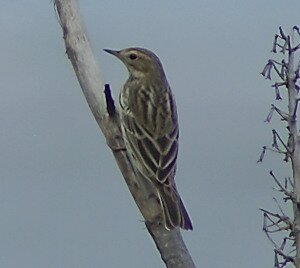 On 28 March 2008 a first winter Red-throated Pipit A. cervinus was observed and photographed along the coast of Esmeraldas. Continue to read for a short story on the discovery of the bird.
Read more...