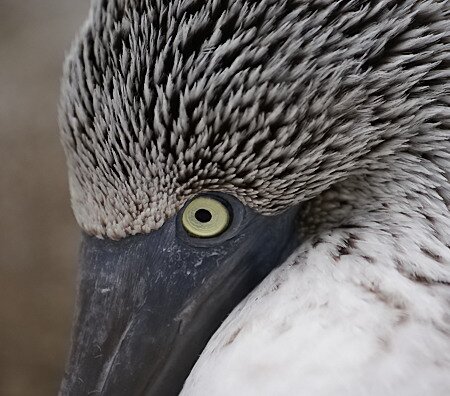 Here you can find the basic instructions for the use of the observation database. At the moment some options within the database are not yet translated and/or functioning properly. Observado.org and Aves Ecuador hope to improve in functionality in the near future.

How to view observations?
Open the database and view the list or click recent sightings (standard opening page). You may select your preferred language in the top right. Observations on the list are sorted by date showing the most recent ones at the top of the list. Click the info button (little blue button behind the date) for more information. Here you can view more details on the observation and locality. You can also view the location on the Google-map. If available for a sighting you can view photos and/or listen to sound recordings as well. 

How to report observations?
We strongly recommend registration first before reporting observations to the database. You can register here and you will receive an e-mail with your password. Registered users have full access to all database functions. For example, they can view their own sightings and species lists, upload photos and/or sound recordings and more. 

Sign in after registration with your username and password. To submit your observation click the blue Add button in the top left. You will get a form with open fields where you can fill in your observation details:
date and time: fill in date and time of observation
area: indicate the location on the Google-map by double-click or type in "Ecuador" and select a location on the list
species group: select Birds
species: type English or Latin species name and select the species
If a species is not on the list send an e-mail to This e-mail address is being protected from spambots. You need JavaScript enabled to view it and we will try to add the species as soon as possible.
number and sex: fill in number of birds observed and select sex
appearance and behaviour: select options in the scroll lists
habitat: not functioning properly at the moment  - do not fill in
weather: select option in the scroll list
remarks: provide additional information on the observation as much as possible
remarks location: give additional (exact) information on locality of the observation - include altitude and habitat
Click!

Take into account that the front page list "recent sightings" is updated (refreshed) each 25 minutes. Your observation may therefore not be visible directly. However, your observation will be directly visible under "my sightings" (my observado.org). Click the info button to view your observation. Under options (top right) you may edit your observation or add photos and/or sound recordings.

It is difficult to verify observations. Therefore, be genuine and try to include a description when reporting a rare bird. Keep in mind that you might get reactions when reporting a rare bird. If you are not sure about the identification of certain bird species feel free to ask feedback. Take care when reporting nesting locations. If there is any possible threat of disturbance, please contact us first before making your observation public.
Any question? This e-mail address is being protected from spambots. You need JavaScript enabled to view it and we will try to answer you as soon as possible.
►To view and/or post observations click here: Observation Database