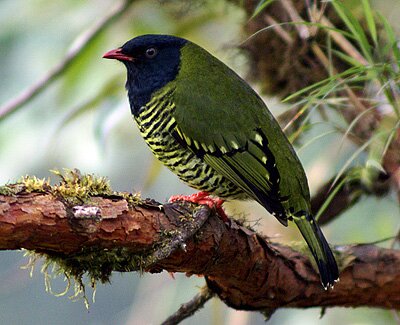 Welcome to the observations of Aves Ecuador. Here you can view and post bird sightings directly online. What birds have you seen in Ecuador recently? Interesting observations from the past are more then welcome too. You can include photos and sound recordings to your observation as well. Please report all your bird observations today!

We use the database system of observado.org.  This is a professional database which is specifically designed for observations of flora and fauna worldwide. Observado.org is fast growing and under constant development by a team of voluntary experts. At the moment some options within the database are not yet translated and/or functioning properly. Observado.org and Aves Ecuador hope to improve cooperation and functionality in the near future.

The observation database is a separate functioning website. Users of "avesecuador.com" have to register separately for full access/use of this database. Registration to observado.org is FREE and simple. Read the instructions first if you want to use the database for the first time.
► To register for the observation database click here: Registration
► For database user guidelines click: Instructions
► To view and/or post observations click here: Observation Database